Did you know that companies have been taking CO2 from the atmosphere and turning it into vodka, perfume, dresses, sports shorts, sunglasses, sneakers and car parts – to name just a few examples?
Many of the same companies are also looking at turning carbon into Sustainable Aviation Fuels (SAF), or E-Fuels.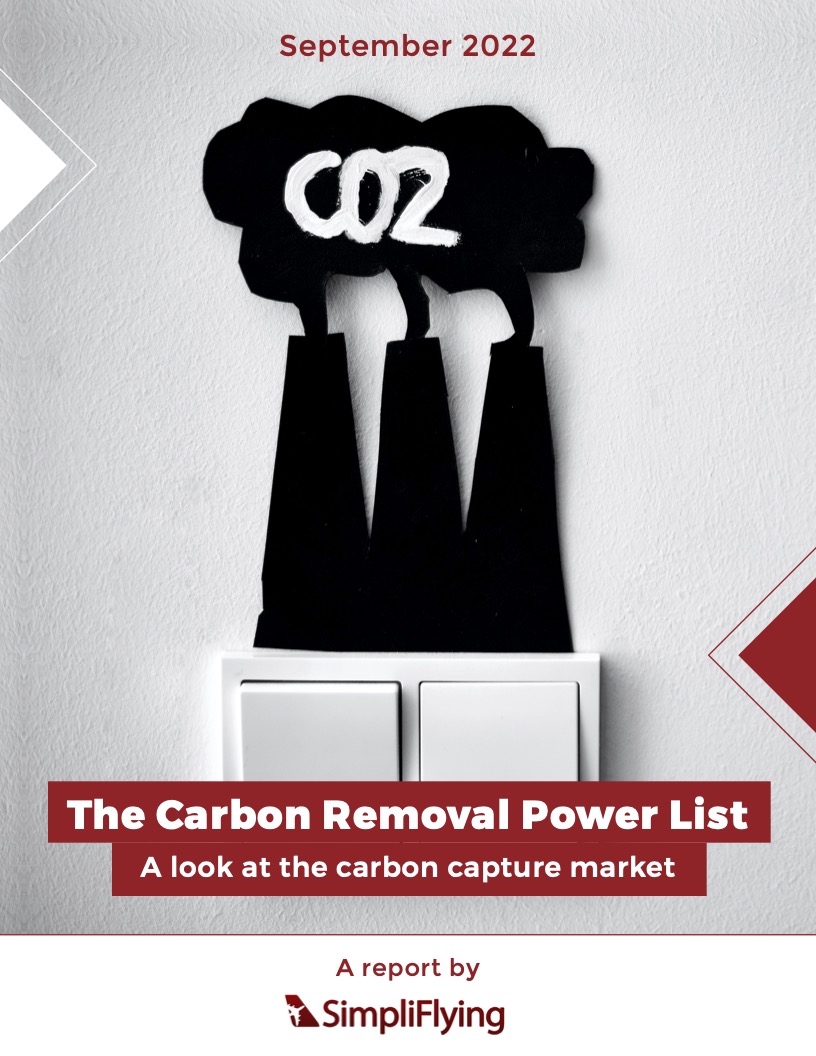 Carbon removal and transformation is a growing area. It includes some innovative players who could help aviation move to net zero, and so it's the subject of our latest power-list.
This comes as the industry is slowly starting to get to grips with the carbon removals space.  For example, at the Farnborough Air Show, Airbus and a group of airlines signed an MOU with Canada's Carbon Engineering.
Supersonic aircraft company Boom is working with Climeworks, which has the world's largest Direct Air Capture (DAC) facility in Iceland, as well as Prometheus, which is looking to develop a revolutionary new method to turn CO2 into fuel.  And Twelve's E-Fuel will be tested by Alaska Airlines on its aircraft.
Of course right now carbon capture technologies are expensive – $200+ per carbon ton.  However, only a few decades ago, solar energy was also almost prohibitively costly.  Today according to the IEA its the cheapest source of electricity in history.
As with solar, a combination of regulatory support and technological innovations can drive that cost down.  This comes as the US Inflation Reduction Act offers significant tax breaks and incentives for carbon capture, on top of the $10 billion investment set aside in last year's Infrastructure bill. Other countries ranging from Denmark to Saudi Arabia have also put up funds to support the sector.
Want to read more?  Head over to our sustainability hub to read and download the report.  And if you leave your email address, you'll also receive our next report, which looks at the Advanced Air Mobility (AAM) / next generation aircraft space.