The excellent MIT Technology Review has a piece casting doubt on the ability of battery-electric aircraft, such as the ES-19 developed by Heart Aerospace, to fly for any significant amount of time.
The reason is due to the same issue identified again and again – the battery weight / power problem.
According to analyst  Jayant Mukhopadhaya from the International Council for Clean Transportation (ICCT), "We were surprised by how terrible the range was, frankly."
In fact, it was as recently as 2020 that the first electric aircraft was certified by EASA.
This is the Pipistrel Veilis Electro, which has room for one passenger and can fly for about 50 minutes.  As a result, it would seem reasonable to question whether 19 seat electric commuter aircraft really will be flying by 2026.
However there are a number of points that can be made in response.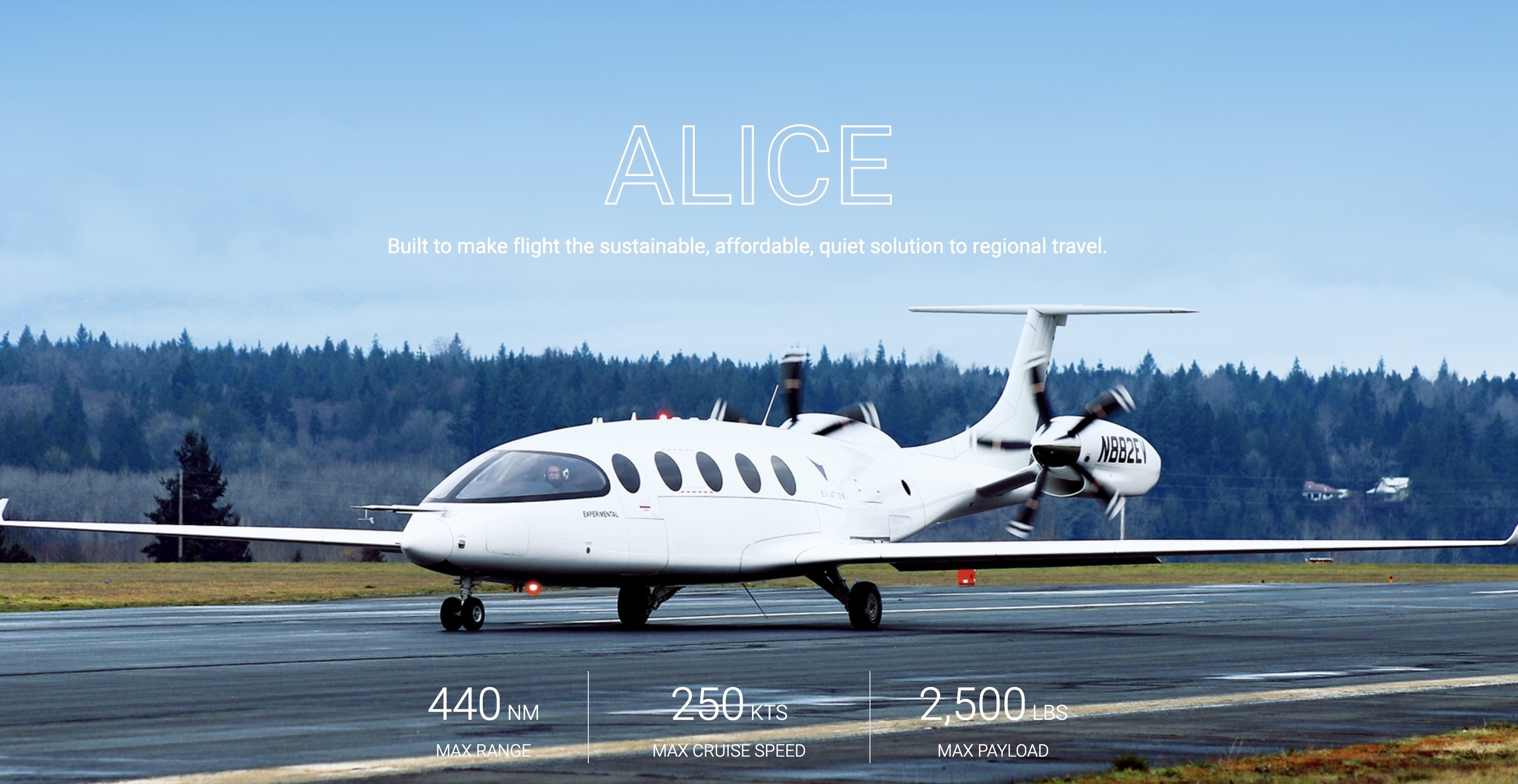 First of all, battery technology is evolving all the time, so what we saw with Pipistrel is the start, not the end.  In fact, this week one electric manufacturer, Eviation, said that its 'Alice' aircraft (above image) is on track to do its first test flight before the end of the Summer. 
Secondly, battery-electric aircraft are not the only game in town.  There are also hybrid electric regional aircraft in development (for example from Faradair), while companies like ZeroAvia are betting on Hydrogen electric.
But once we get beyond small regional aircraft, my own view is that hybrid or electric is not the way forward.  Leaving the question aside of whether we will have batteries to power a 100 seat plane (the goal of Wright Electric among others), there's a much more fundamental issue.
This was one identified at last year's World Travel Market by Dr Paul Peeters from the Centre for Sustainability, Tourism and Transport at Breda University for Applied Sciences.
Dr Peeters pointed out that the existing airline fleet of 26,000 aircraft will be flying for decades still.  Of course, there are a number of planes that are 30+ years old still flying today.  
The leasing companies who own many of these aircraft will want the maximum lifespan from them, which means finding a 2nd, 3rd or even 4th operator.
So the solution largely has to be drop-in fuels, and beyond the smaller regional aircraft level, investment should be going into making Sustainable Aviation Fuel (SAF) cleaner, cheaper and more plentiful.
We'll be exploring zero-carbon regional aircraft in our next report.  In the meantime, be sure to check out our eVTOL / Urban Air Mobility Report. 
(Top image from Heart Aerospace)